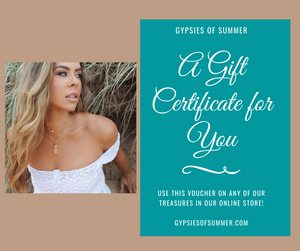 Gypsies of Summer Gift Card
Don't know what to get that special someone? 
Why not let them choose one of our beautiful pieces that you know they will love and treasure!
Our gift cards can be used on any of our pieces of jewellery online and are valid for 5 years.
Gift cards are sent digitally via email.